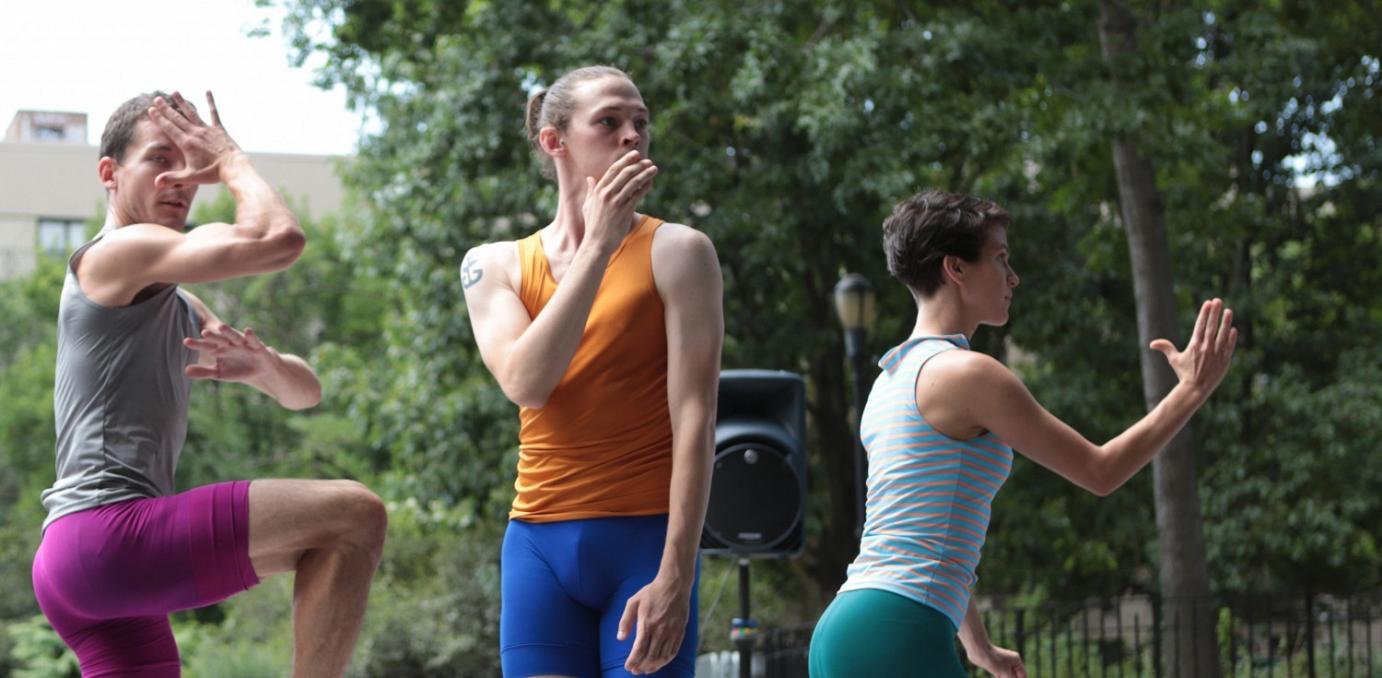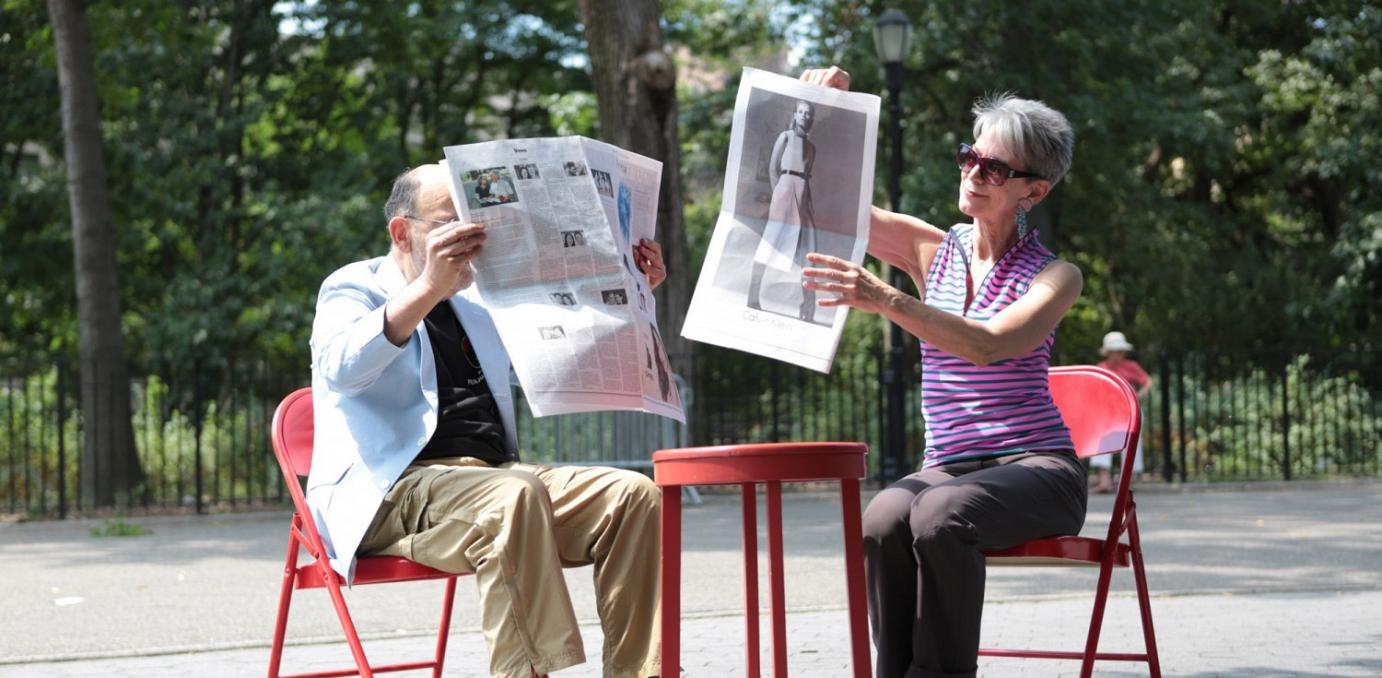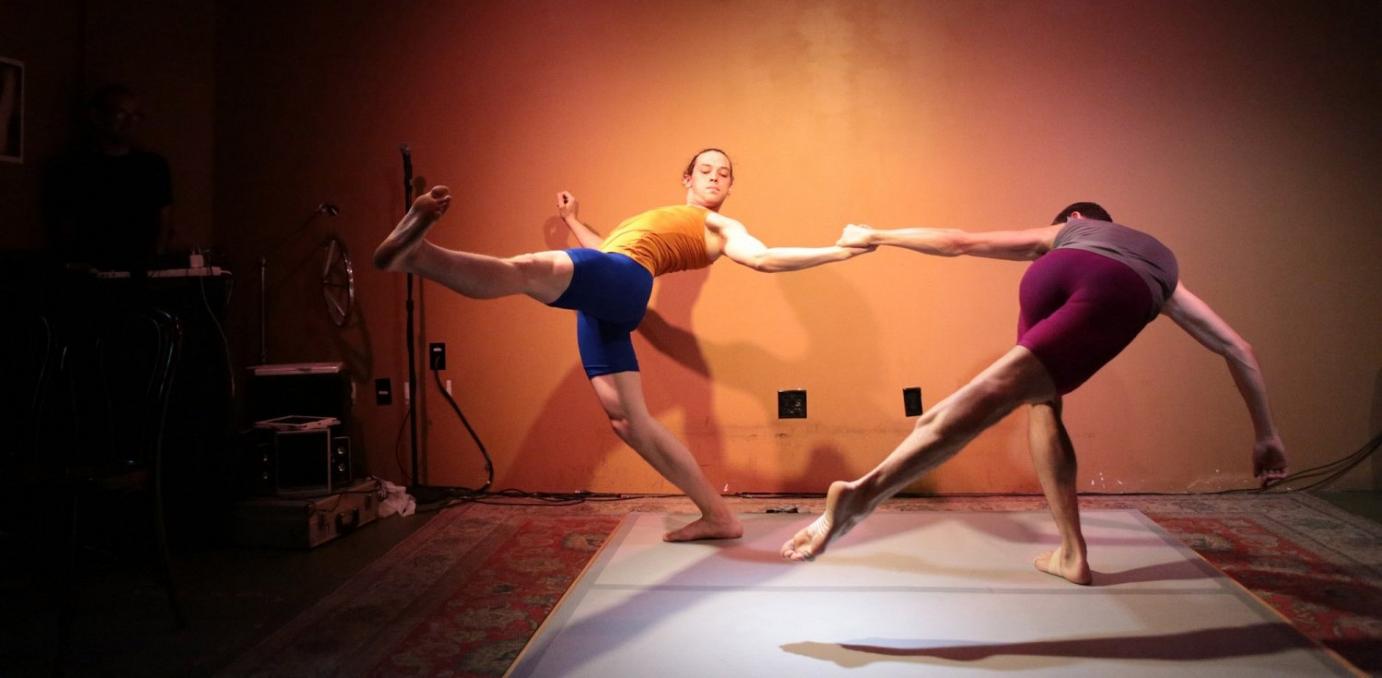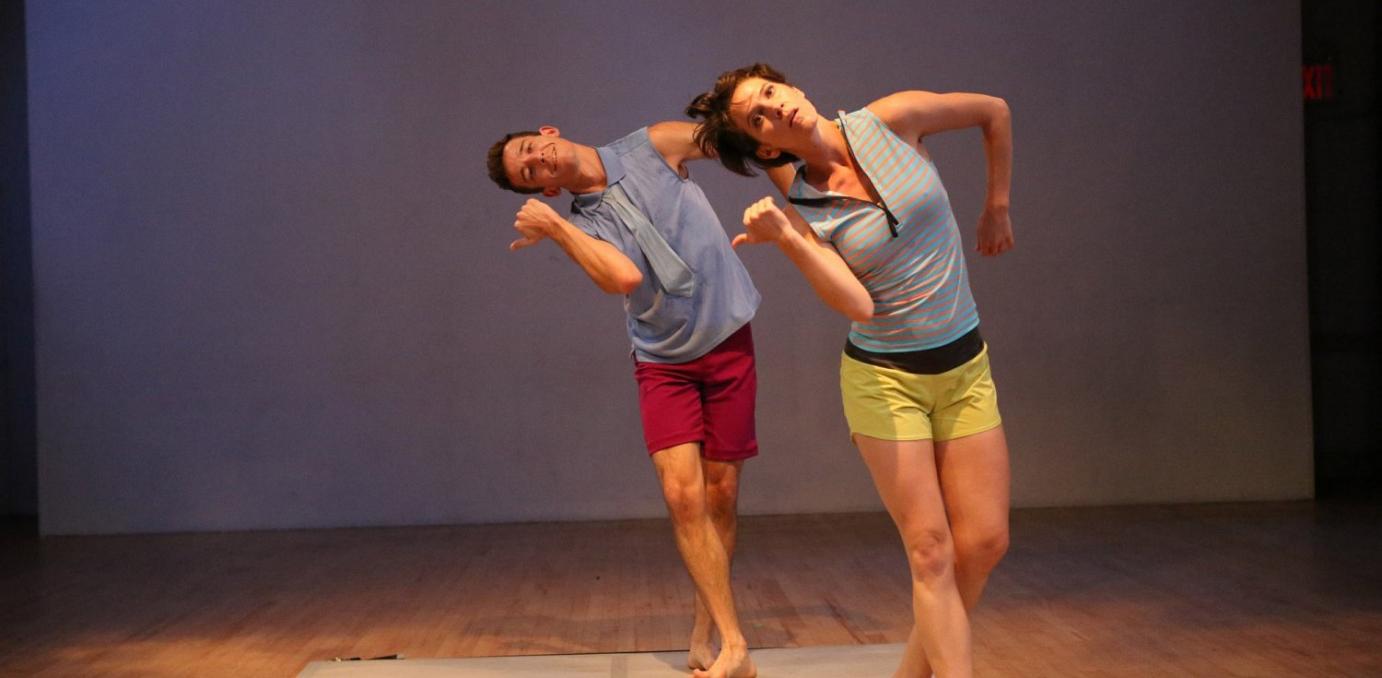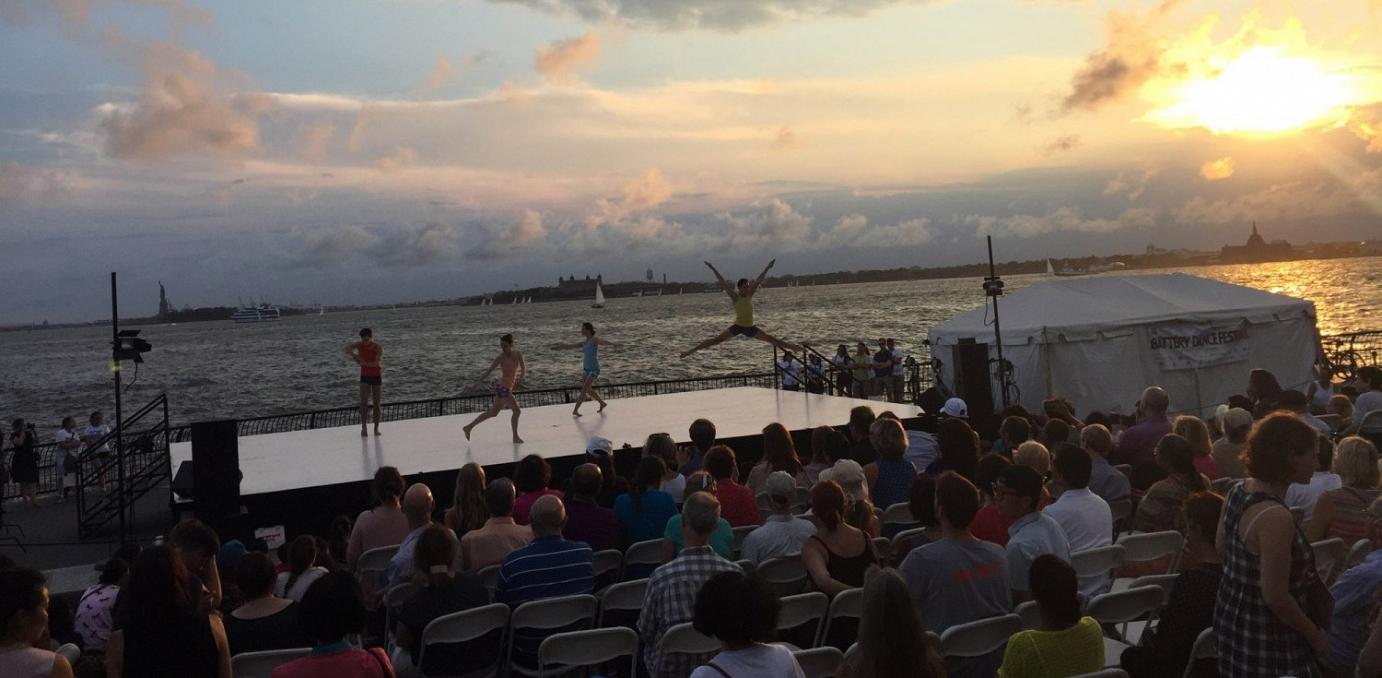 small stages
---
Original Version
20' X 15' required as total footprint
Comes with its own 6' x 6' small platform - 5 dancers
This version of Small Stages is performed on and around a 6' X 6' stage, and follows the development of relationships in small stages – attraction and courtship, a solitary figure relating to an empty chair, the negotiation and tussles built into a long-term relationship, action among friends. Sporting a robust movement vocabulary from everyday movements and facial expressions to rigorous dance sequences, this piece pulls the viewer's attention into the details of the dancers' emotions and interactions, similar to the way a camera zooms into a close-up, revealing the interior world of the individual characters. With humor, exuberance, conflict, passion and tenderness, this half hour dance creates a large canvas on a small stage.
Event Version
Can be performed on any regular sized stage - 4 dancers
This version of Small Stages removes the 6' X 6' stage and reworks the dance material, presenting the solos, duets, and trios in different configurations, sometimes doubling the material and amplifying the visual field created. The playful character of the dance is maintained even as the spatial footprint of the work is expanded. This version is suitable for performances both indoors and outdoors.
"Thirty-six square feet can barely contain one dancer, let alone three, and when the trio occupied the platform together or in pairs, they charted interweaving pathways with exciting precision, never sacrificing the fullness or directness of their movement to the confines of the square. It could have been a metaphor for living — or dancing — in New York. Why rent rehearsal space, why bother with a theater, when you can do so much with a platform the size of your bathroom?"

~Siobhan Burke, The New York Times

Full Article (about Original Version)
"Cornfield Dance presented an innovative and breathtakingly beautiful dance performance at the Yale Center for British Art during its major reopening in May, 2016. In a mesmerizing program called "Small Stages" dancers experimented with spatial constraints on a 6'X6' platform stage, performing with impressive energy and impeccable skill. The performance was compelling and thought-provoking, and Ellen Cornfield's choreography is pure genius! We will no doubt be working with them again in the near future."

~Jane Nowosadko, Manager of Public Programs
Yale Center for British Art

(About Event Version)